From a freelancer to future freelancers.
I left university in 2015 and since have been in multiple roles from internships, full time employment to freelancing to design lecturer. Yes it seems allot but actually I think this is a great example of creating and exploring your journey to find what's right for you. I left university and wasn't sure on where I wanted to go career wise. Part of me wanted to work within an agency and work my way up, but there was always a small part of me determined to run my own business. It's important to say here that this route is working for me and for you it could be a completely different route, that's the exciting part of being a creative. 
This blog aims to share a few insights into what I have been up to, what I have learnt and some top tips and recommendations for those thinking of going freelance.
A common question I get when asked about freelance is how did you start and how do you get clients? 
After internships and full time employment within a creative role I started to get requests for freelance work while working out of a creative coworking space. I took on a few projects alongside my full time work and started to see a path I could carve out and a route to freelance as my potential next step. This took me onto connecting with a creative enterprise programme which was supporting small businesses in the start up stage. The enterprise facilitated workshops, provided workspace and all the vital information needed to start up as a freelancer. This was the leap and Volley Design was born. You can see in the diagram below the journey I have been on since then and where I am currently at.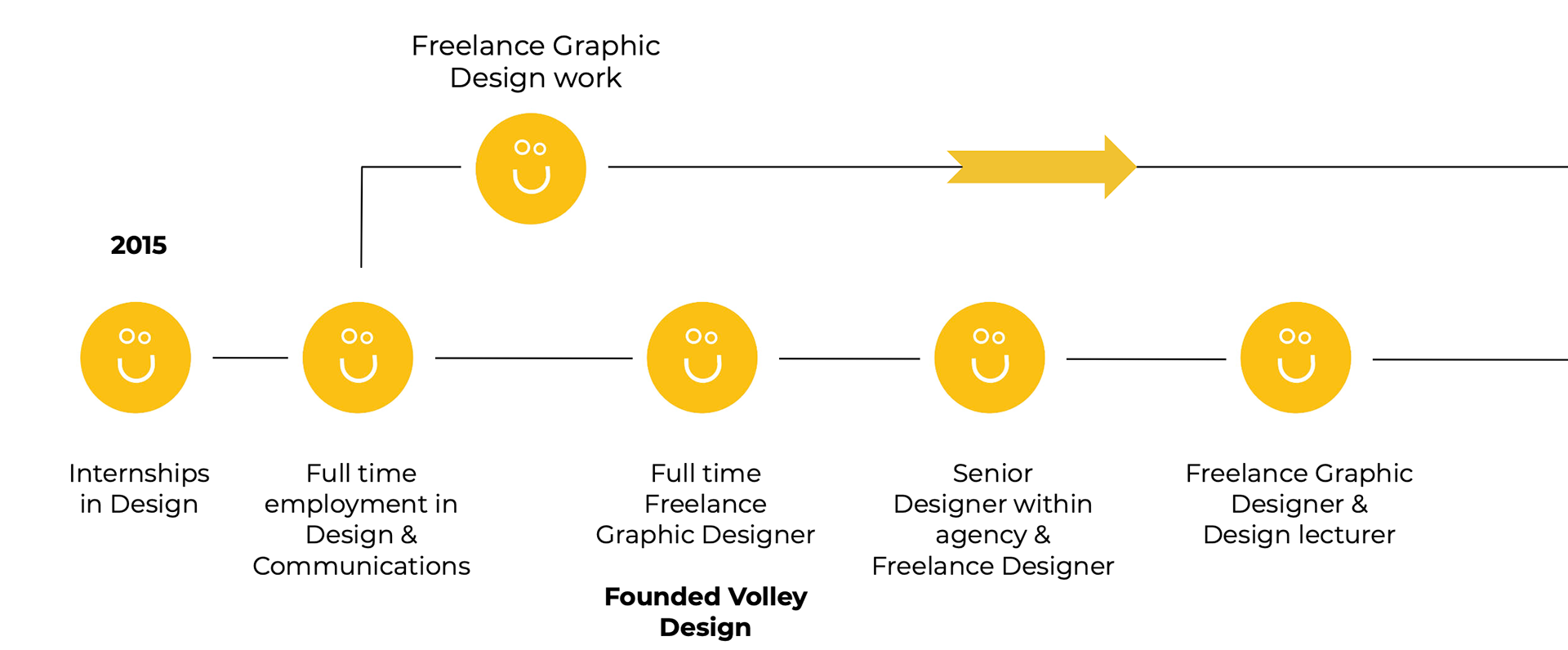 The other part of the question is always how have you managed to get clients

. I started out doing small jobs for people I knew and they started to recommend me on, from there it started to grow and I started to get work come in from other areas such as social media. This didn't happen overnight... and there was certainly projects that didn't go to plan but without those I don't think I would still be here now, those are the projects you learn from, take notes from and plan for if they come around again. Don't be afraid to say no to projects and equally don't be afraid to say yes! I have learnt a huge amount working in house and for different companies, these have taught me skills on delivery, working within teams, working from brief to print and working to tight timescales. I have been able to take these skills and apply them to my business enhancing my offering and how I go about delivering projects for clients.
Why have I chosen to freelance?

For me it's working with the clients and delivering projects knowing you have worked on them from brief to delivery. Building a network and creating new opportunities for my business is exciting, motivating and rewarding. It also allows flexibility, you can have a part time role alongside it if needed to support finances and create a work life balance which works for you.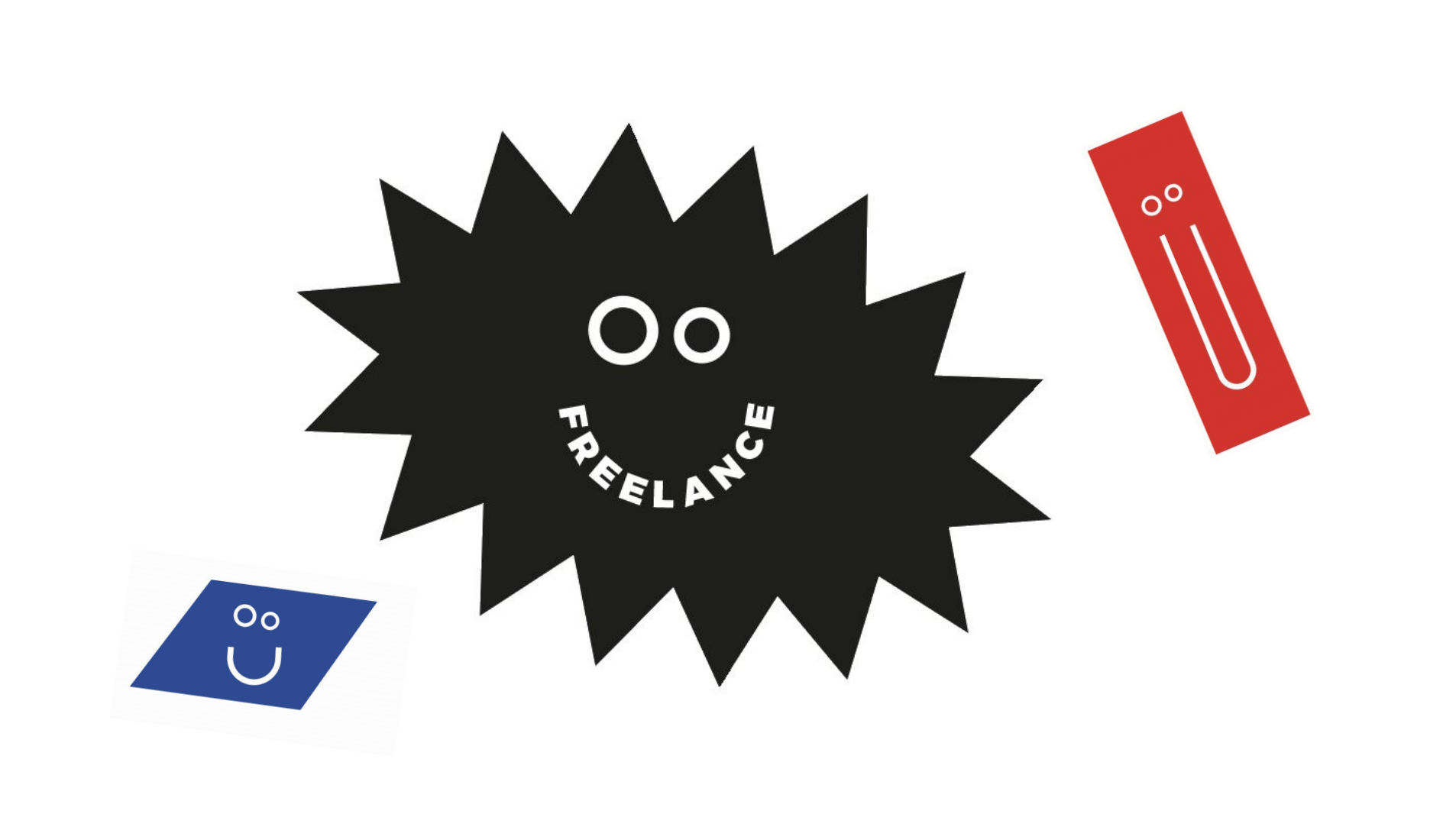 A few starting points to think about.
Research into the area you are interested in

- Find out who's out there and what others are currently doing in your area of interest. This will help you with your unique selling point and understanding what your audience could need, you may even find a gap in the market for your offering. You could also contact these people to ask for advice / help with setting up in the early stages.
Registering your business -  There are many options on how you can register your business so look on the HMRC website to see which suits your business needs and size. You can find out more information from HMRC here.
Branding your business

 - For me this was really important when setting up my freelance design business. I wanted to brand my business with a name (not my personal name) to help build trust and credibility for my business, it also looks professional across all platforms I am visible on.
Plan your time -

What's first? If coming up to graduating for example your plan could be to get together your portfolio of work and contact X number of agencies as an example. Write this plan down and what you need to achieve this to keep on track, you can edit and add to this as you go. It's also a great way to review what you are doing and how you approach projects and business decisions in the future.
Be visible -

Get your name out there, set up your social platforms. It's important though to not get completely bogged down scrolling through social media. Use it well and consider automated posting apps to help you plan your social media. Get a website up and running, if you are a creative and use adobe you can use their free website builder, adobe portfolio, which comes with the adobe cloud subscription.
Build a network -

I have found this to be super valuable and continue to build my network. This network can be people from a variety of sectors who you can go too for advice, help with projects or potential collaborations. Keep building this through networking, events, online and don't be afraid to send portfolios to others to review.
Book recommendations:​​​​​​​
These are my tops reads for creative motivation, hearing other freelance stories and that drive to get things done.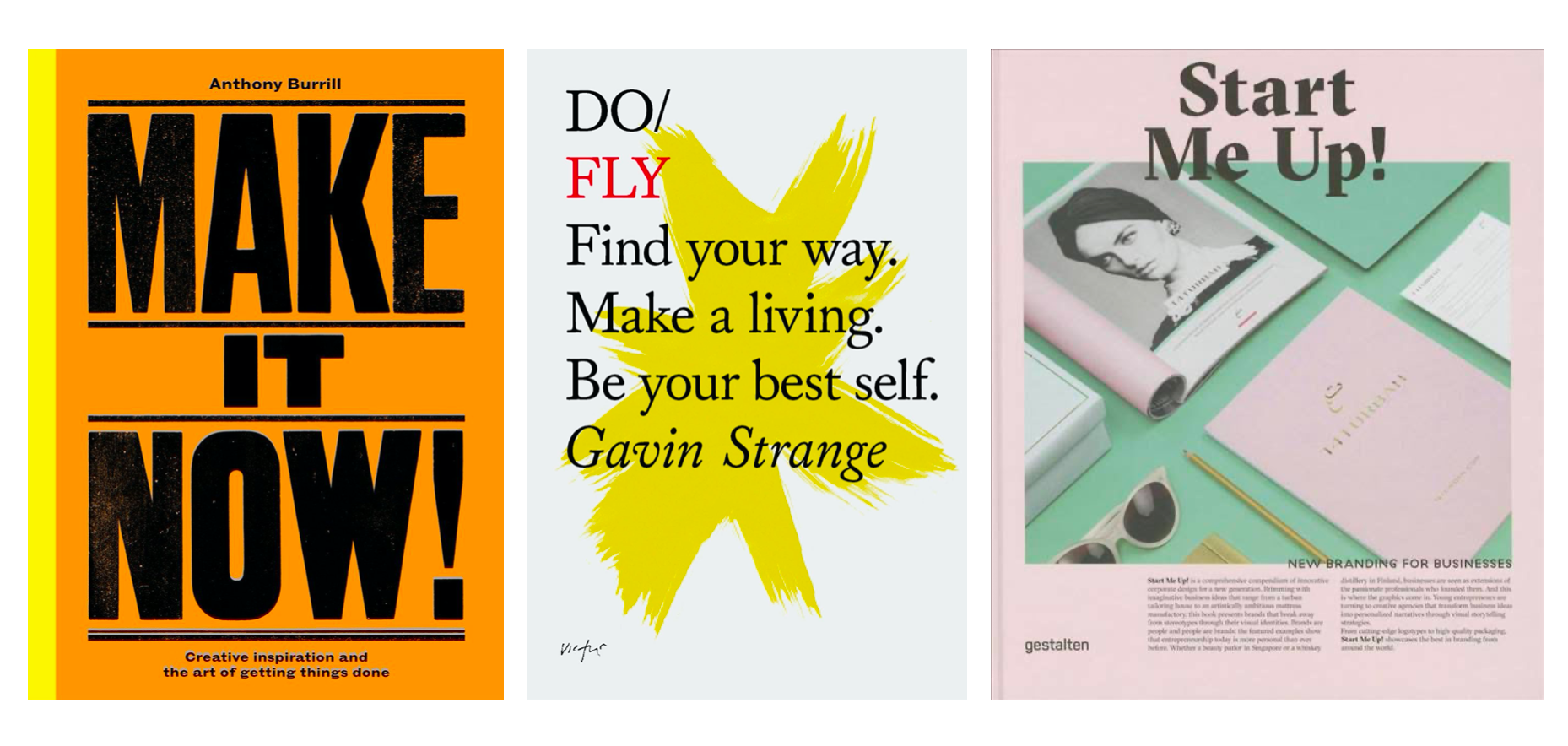 Online Tools for organisation:
Wiip.co  - For oraganising and presenting larger projects. Cut down emails between clients and share boards using Wiip.co
Toggl
 -

Manage and monitor time spent on projects (useful when starting out to gage how long you are spending on projects from research to delivery.
Trello
 -

Fantastic tool to organise projects and share within teams. Create lists and cards to organise larger projects to deliver on time and effectively.