Blog Post #16 -  Let's Talk Freelance with Proper Talk
Hello and welcome to another Let's talk Freelance.

This week

I am sooooo excited to have Founder of Proper Talk, Yas Banks featuring on the blog. Freelance Designer Yas has been on a creative career journey since leaving university and is currently building Proper Talk, an initiative to amplify the voices for creative graduates. I have been following Proper Talk over the past 6 months and love how Yas is stepping up to help those coming into the industry, I think creatives today will only benefit hearing from those who have taken different routes to get to where they are today.  We all have different career paths, with some ending up in roles we never thought of (which isn't a bad thing at all)
Read below as I ask Yas what it's been like since her journey began and where she see's her career going into the future.
Yas, what made you choose to take the freelance route?
Soooo, it kinda started off as a temporary approach. Throughout my time at university, I sorta prided myself on being engaged within the local design industry within Manchester – attending events, chatting to creatives, building a network. I'll admit we were heavily encouraged by university tutors to do so but super duper glad I did as I wouldn't have half the connections... no wait, friends, I have now! 
Graduating last year (2019), I had already picked up a few freelance jobs through my final year, some associated through university but others on my own back. Even though this was entirely part-time, I thoroughly enjoyed the world of working on a variety of projects, meeting loads of people and learning ALOT along the way. Leaving uni, I had a couple of internships, which I loved and this lifestyle of being around different studios for a shorter period of time working with different brands and internal marketing for the studios – this was something that intrigued me further. October 2019, full-time freelance was a go. 
After a lovely summer of doing NOTHING, I was excited to get back into it even if it was a super uncertain choice. I did loads of things wrong at the start, which is another post in itself! But we're here to learn, make mistakes and grow from it, right? Fast forward a year, the mid-pandemic world on fire type of year, it's been a struggle. I haven't had a set job for a few months; had to slow myself right down, cautious over money, life, anxiety hasn't been the best! Yet, I'm here... surviving... building Proper Talk up, chatting to some wonderful creatives – even though I do miss hugs and holding a glass of wine in my hand whilst doing so – and work is slowly flowing back in – hurrah! I am currently looking for some form of part-time employment too, to be able to comfortably tie myself over and start being more of an adult.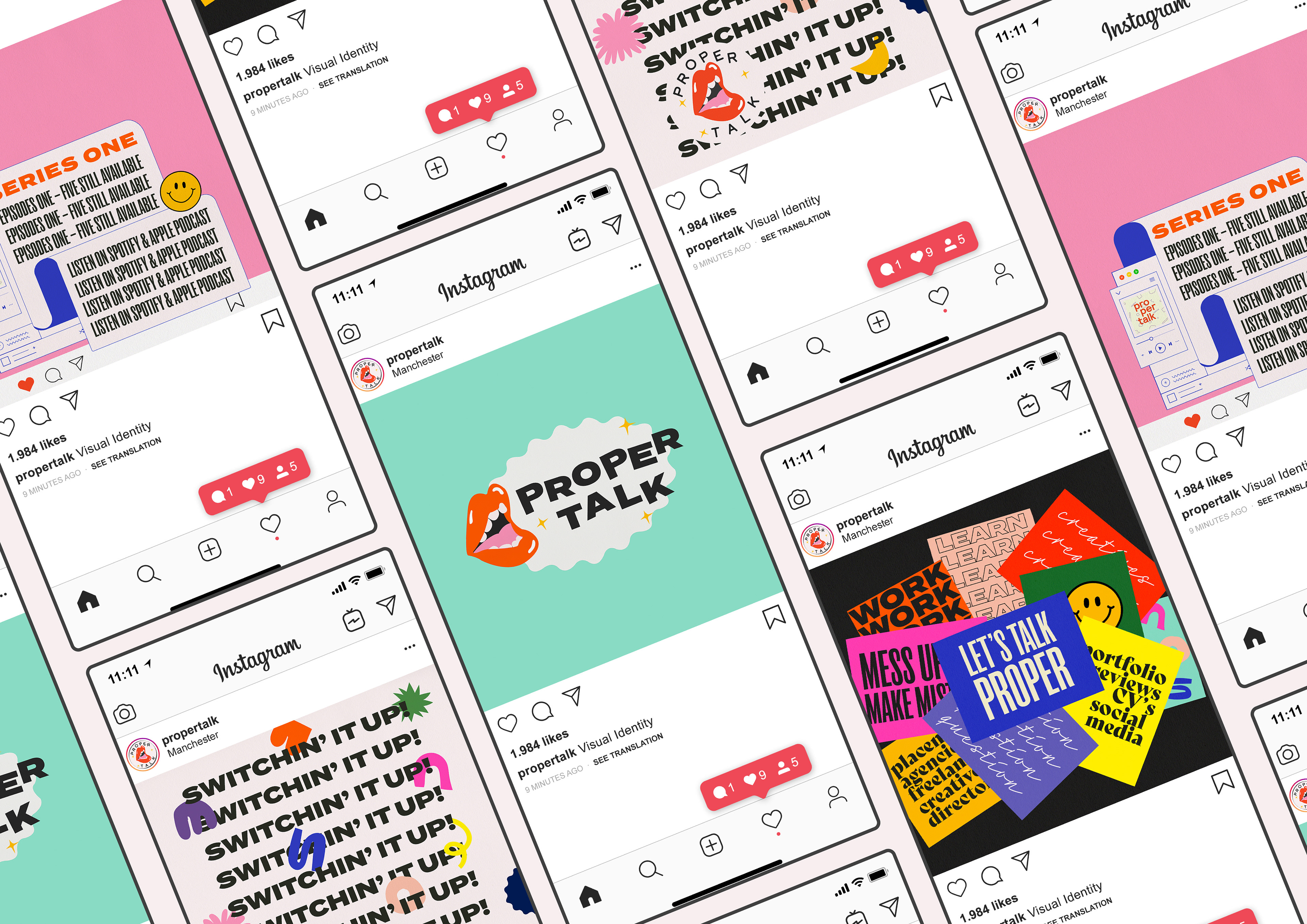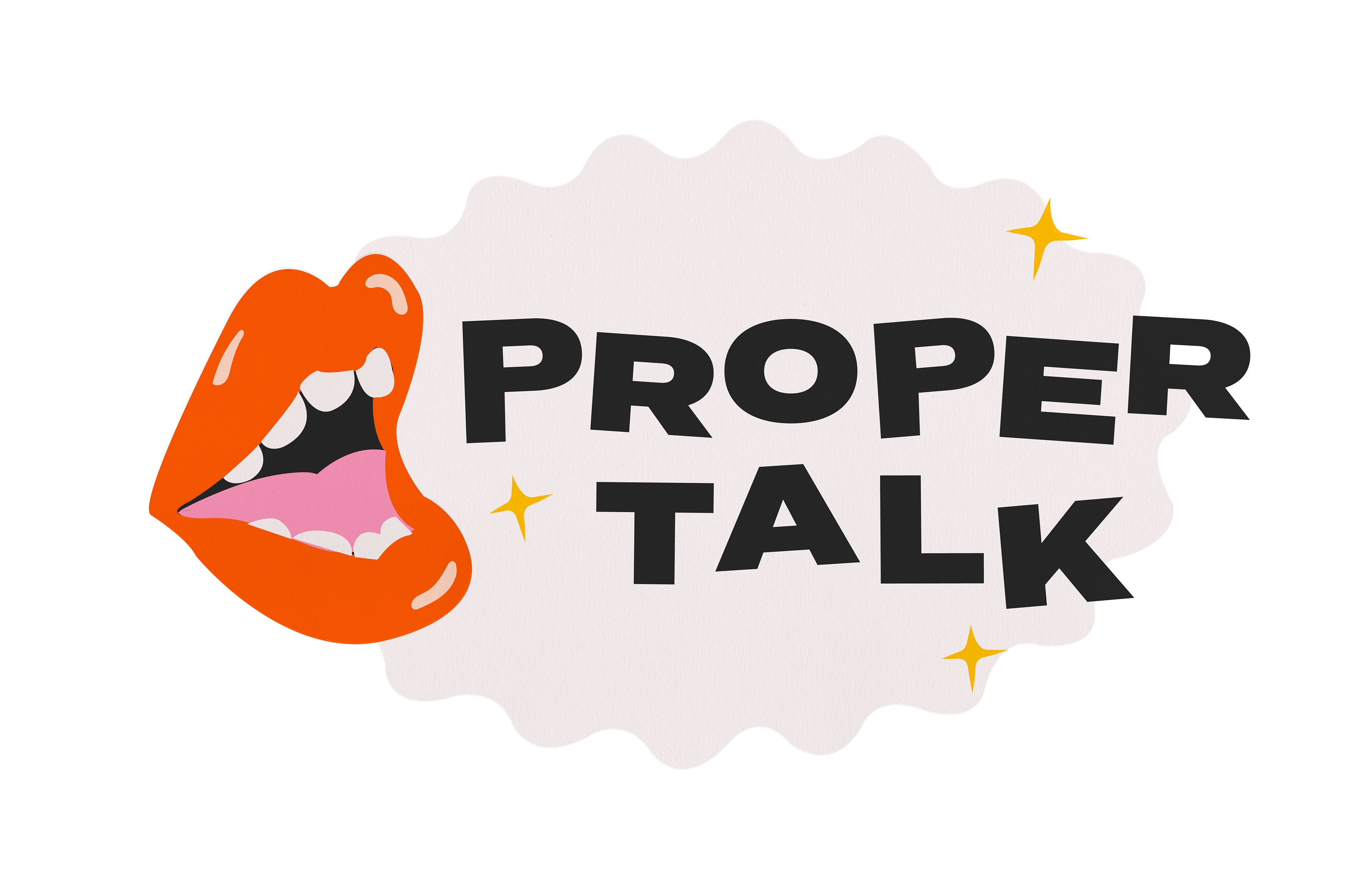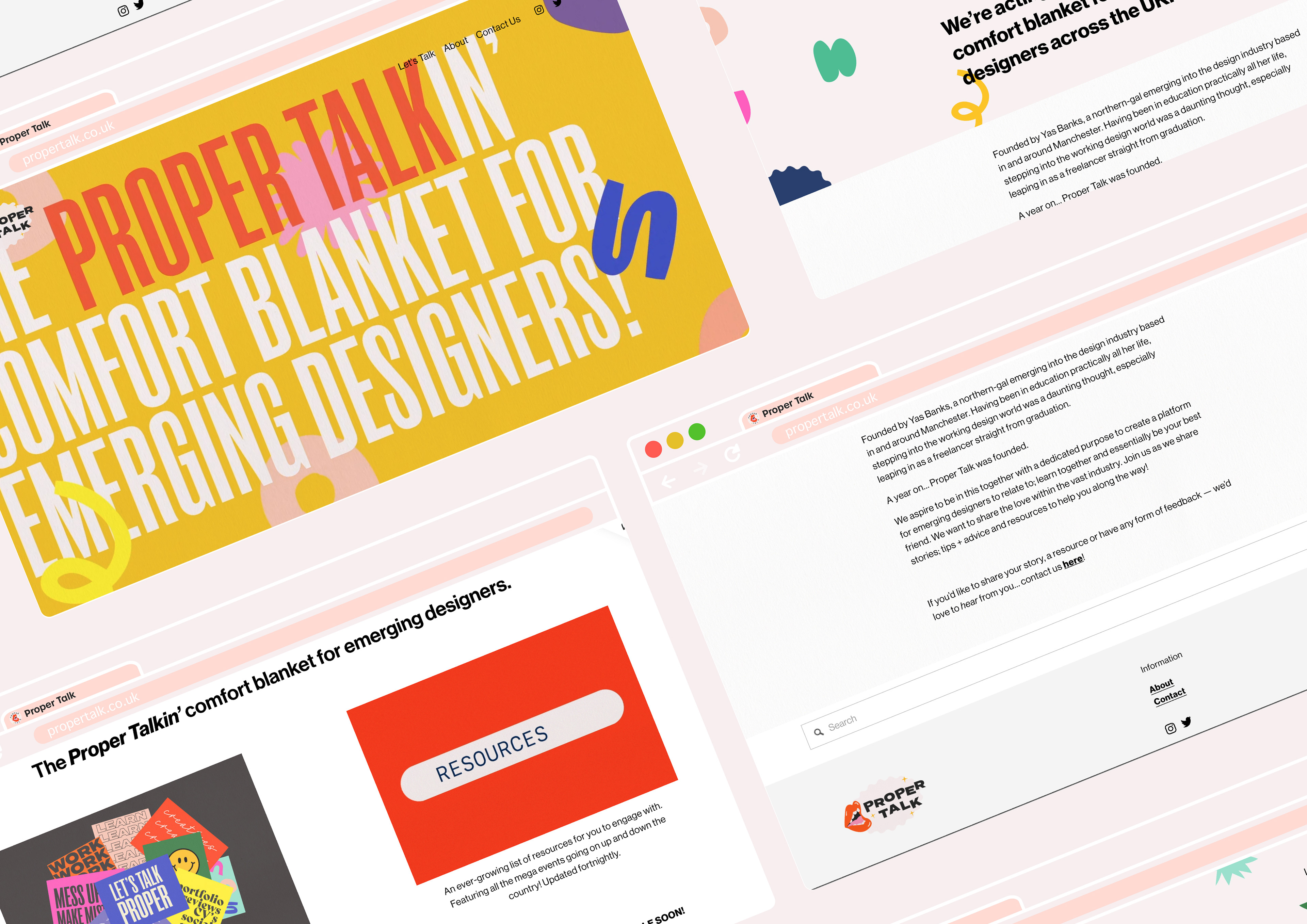 As a freelancer what is the biggest challenge you face on a daily basis?
Where to start... motivation I think. Self–motivation to be exact. Having spent time in a studio environment as a freelancer, the days flow quicker; I don't find myself reaching for my phone as often; everyone around me has always been that push to get through a large content of work per day. I could sometimes have the exact same to-do list when I'm at home, and yeah I always meet my deadlines and work far too many hours in a day, but I do find myself lacking that motivation sometimes to get going. Hence, procrastination etc. But I guess everyone hits that point. I've only recently got my little spark back, the motivation and realisation that I bloody love what I do – no matter how stressed or frustrated I get with myself, it's a blessing to not feel like you're ever working
​​​​​​​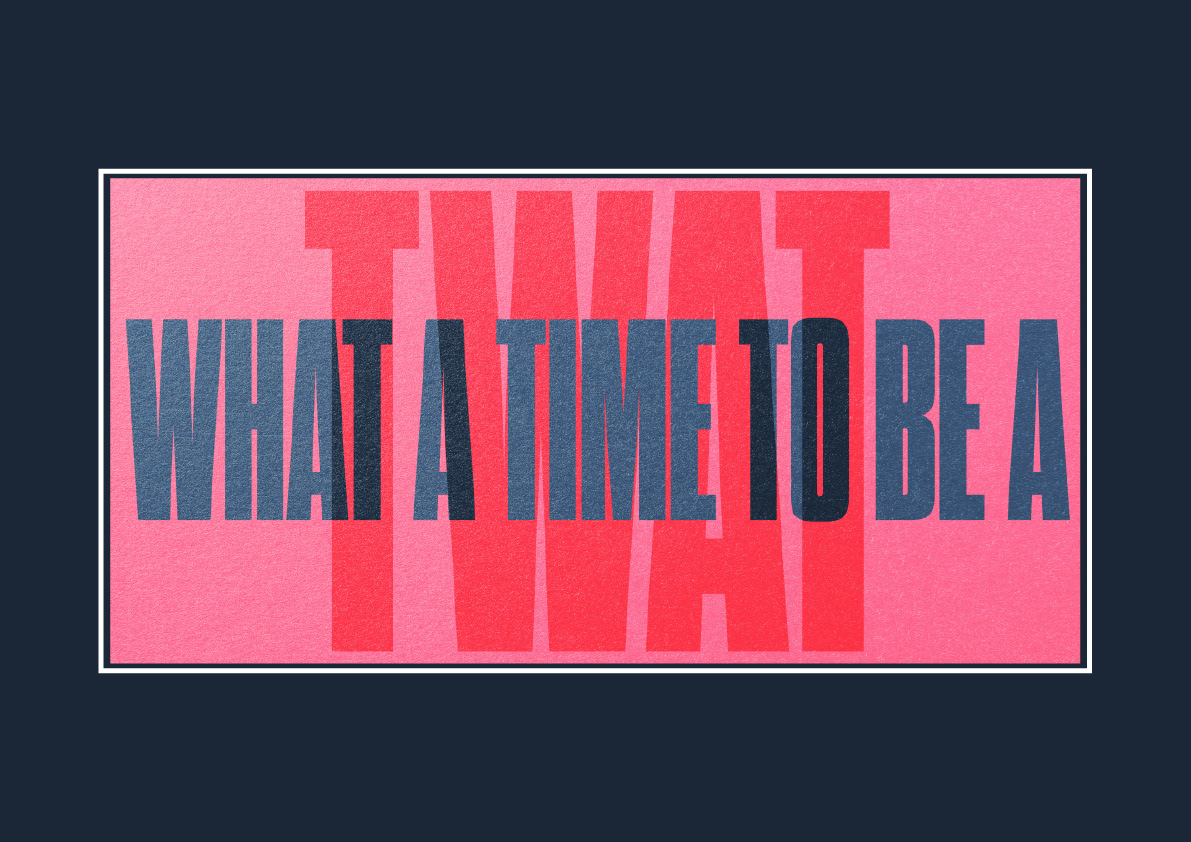 What are you most excited about moving forward as a freelancer?
Working / meeting / chatting to loads of people. Even if it's just an artworking or typesetting job, that interaction of working with new people – appreciating and respecting their way of working and hopefully ditto back to me. I love the start of a new working relationship. I'm a massive extrovert! So you can imagine, being locked up for 10,000,000 days has been really tough for me; going from my calendar being full, meetings, events, coffee shop based working days, co-working spaces to sitting staring at my fireplace in the living room of my house with my laptop on my knee. Yeah, it's been tough.
And being able to get to work on projects that are VERY me! I'm meeting with a new team, virtually, this week (when I'm writing this) to work on a project with them and they have social activism at the forefront for what they stand for. Which I LOVE!!!! (so if you're reading this, thinking you also have a project along those lines – my DMs on all social media are always open... let's chat! )
OH, and the obvious – being able to have the time to work on Proper Talk. Proper Talk is a platform aiming to mentor emerging creatives and amplifying their voices within the design industry, while sharing advice and resources to inspire them on their career path. Building up a platform and receiving such positive feedback from people engaging in content and wanting to get involved to help improve it at every opportunity has been a blessing and something I'm excited to keep growing.
What is one piece of advice you would give someone looking to go freelance?
Wing it with confidence! There's no right or wrong answer to anything you do – everyone is winging it. Keep learning for you; no one else.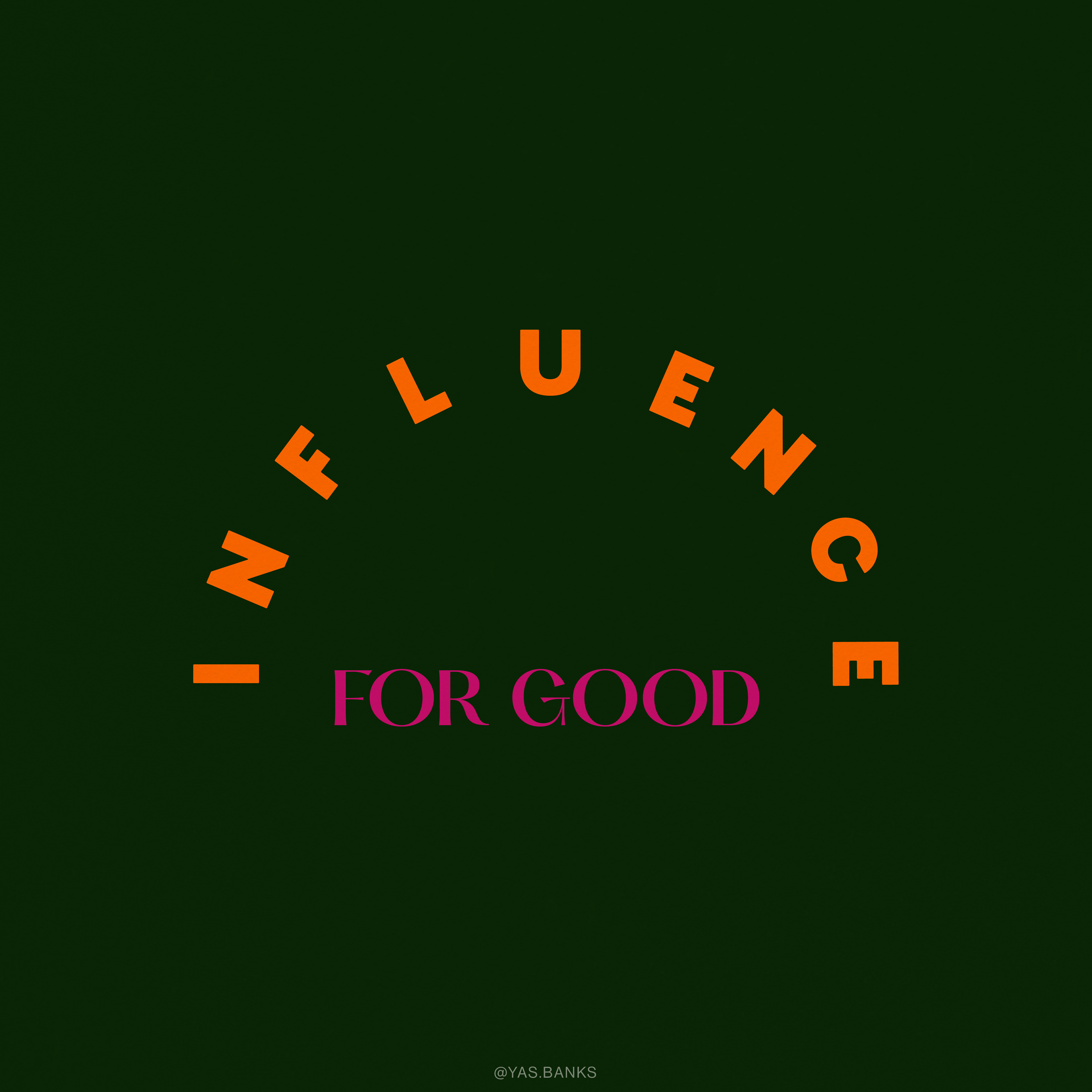 _________________________________________________________________________________________________________________________________________
Huge thanks to Yas for being part of the second #letstalkfreelance. It's great to hear from businesses about their freelance journey and how they are currently coping during these unprecedented times. I admire the motivation Yas has to help those coming into the creative sector, especially during these times where there is allot of uncertainty on what is going to happen next.
​​​​​​​
A freelancer who wants to streamline how they run their business? Check out Freelancer Resources for a whole library of resources to help you with all things freelance from creative too accounting.