Blog post #4 Creative resources from a Freelance Graphic Designer
If you haven't watched Grayson perry's new show on Channel 4 I would highly recommend going to check it out. An inspiring, creative series exploring and showcasing art from around the UK, with each week focusing on a different theme from portraits to animals. 
A quote from the series I want to share: " Be open and be prepared to fail"  Go out there and be creative, we all have an inner creative spark that's waiting to be explored. 
You can be part of the show by submitting your artwork
here.
 Grayson Perry's Art Club is on Channel 4, Mondays @ 8PM
Glug are bringing us a fantastic new digital series, exploring the homes of your favourite creatives. Each episode will take you on a virtual tour of the creatives studio and where they work. But its doesn't stop there, following the tour you will get a presentation giving an insight into their creative process. You can sign up for the exclusive event here.
Historic England are calling on the public to share images that document their experience of seven days in 'Lockdown'. If you have the time, want to give this a go, check out their submission terms and where you can submit over on their website.
​​​​​​​

Creative downloads of the week: Colour Ins 
Designer and stylist, Charlotte Beevor, has put together a series of abstract colour in sheets for you to complete during lockdown. These are fantastic blank canvases to get creative with colour, collage or paint. Fantastic for the whole family. Get downloading and share your creative work with Charlotte over on her Instagram.
Manchester based illustrator and designer, Barney Ibbotson, has created a set of amazing downloadable colouring sheets. Go get colouring! 
Counter print have put together a series of colouring books for children and adults featuring work from a whole host of creatives. There are currently 3 volumes to get stuck into. 
Graphic Designer Kerry Wheeler (Whee Design) has created a joyful colour in of one of here pieces of work. You can download the artwork here. Colour in the artwork however you wish and display it in your window.
Shindig festival have put together a 4 page colouring poster which can be printed at home and pieced together. Get the paint, colouring pencils and pens out. Perfect for both adults and children. Even better they will pick their favourite who will WIN 2 adult and 2 kids tickets for September's Festival. Download the artwork here.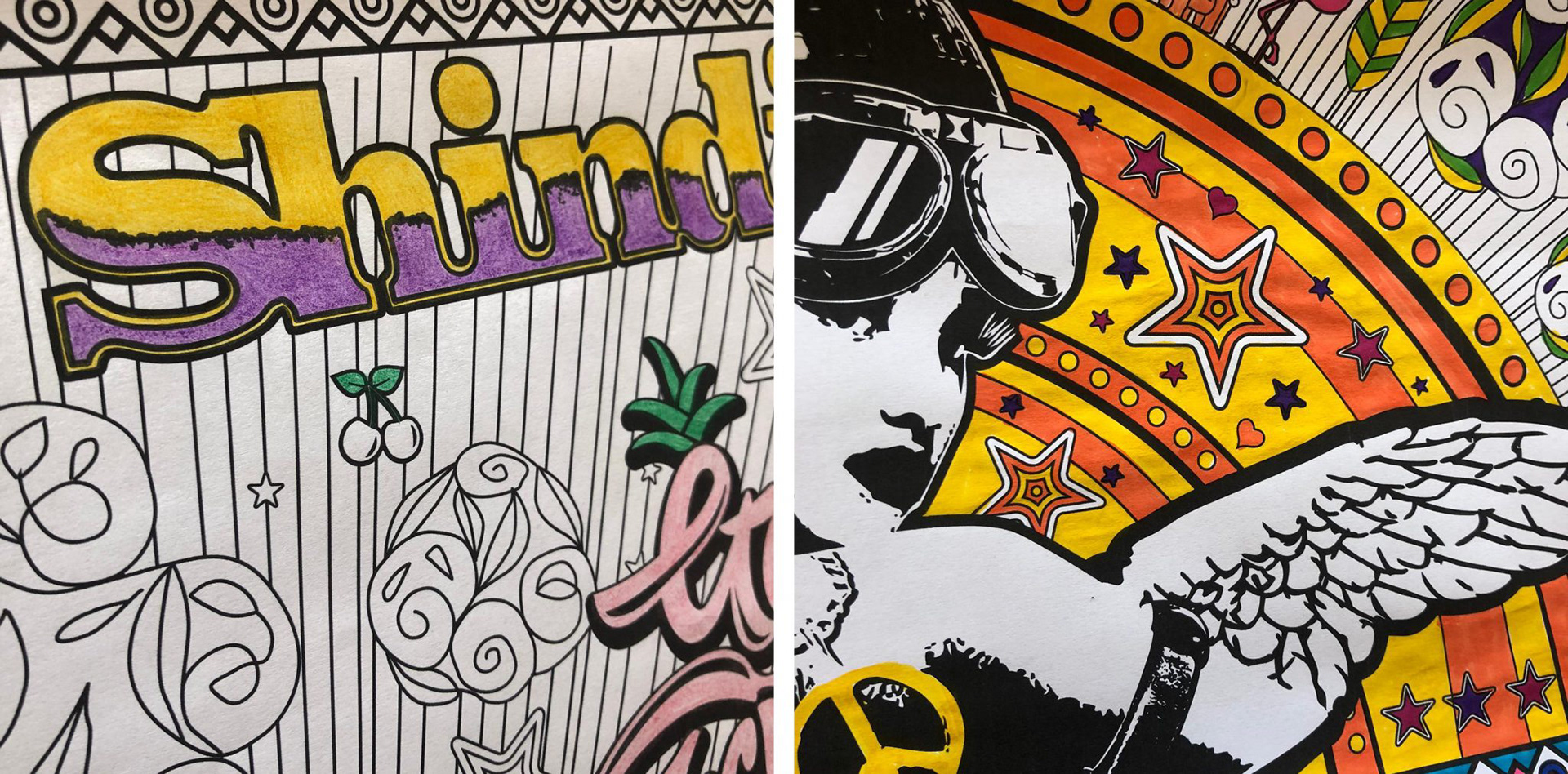 Snapchat & Damien Hirst have collaborated on a new snapchat filter which allows anyone in the world to create their own iconic version of his spin art. During lockdown it continues to amaze me, the work and collaborations creatives are working on to inspire and share. Find out more about the collaboration here.
Check out this insane 3D filter created by Hashmukh Kerai over on Instagram. Use the filter to show the world your current work from home setup. You can check out more of Hashmukh work over on his website.
Where do I begin on this architecture beauty? Architecture firm Wolfgang Tschapeller has created this beautiful suspended bookshelf within the Cornell University Library! How do I book a trip to see this? Check out the full project here.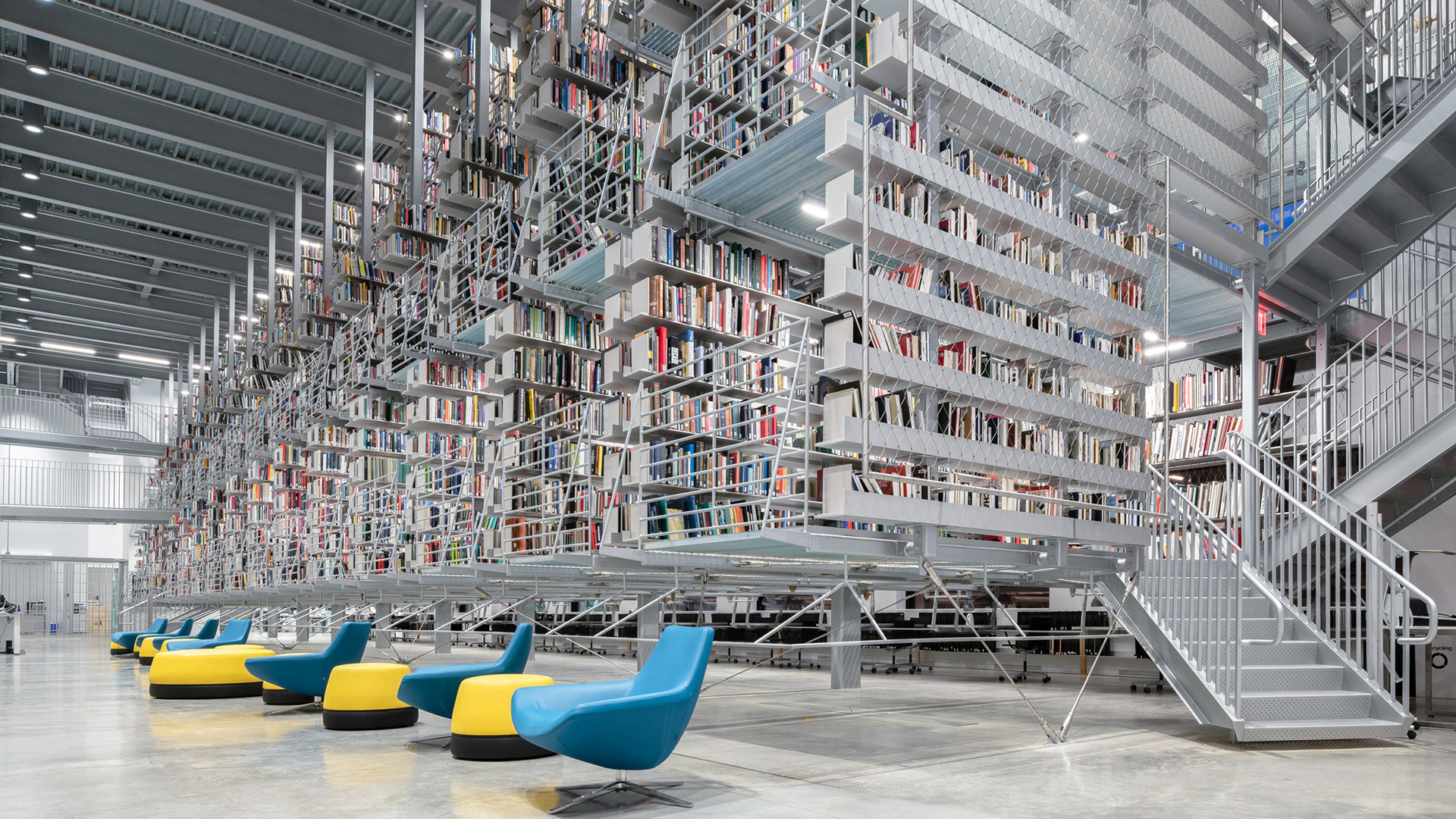 Graphic artist and printmaker Will Mower has created the Alpha-Set typography kit, a 16 piece modular rubber stamp set. I bought this a few months back and can honestly say its fantastic! For type enthusiasts this is a great project, experiment and see what you can create from the modular shapes. Beautifully presented and versatile it allows you to get hands on with ink and paper - what's more to love?
Keep an eye on Will's Instagram to get notified when the Alpha-Set is back in stock.
(See below the work I have created using the Alpha- Set)