Logo Design for Milne Heating & Plumbing Services, Frome 
Kevin and Natasha Milne, founders of Milne Heating & Plumbing approached me to work with them on a logo design for their already established business. Milne Heating & Plumbing was founded in 2003 but hasn't had a clear identity since it started out. Continuous word of mouth and connections has allowed the business to continue to run without visualising the business through a logo.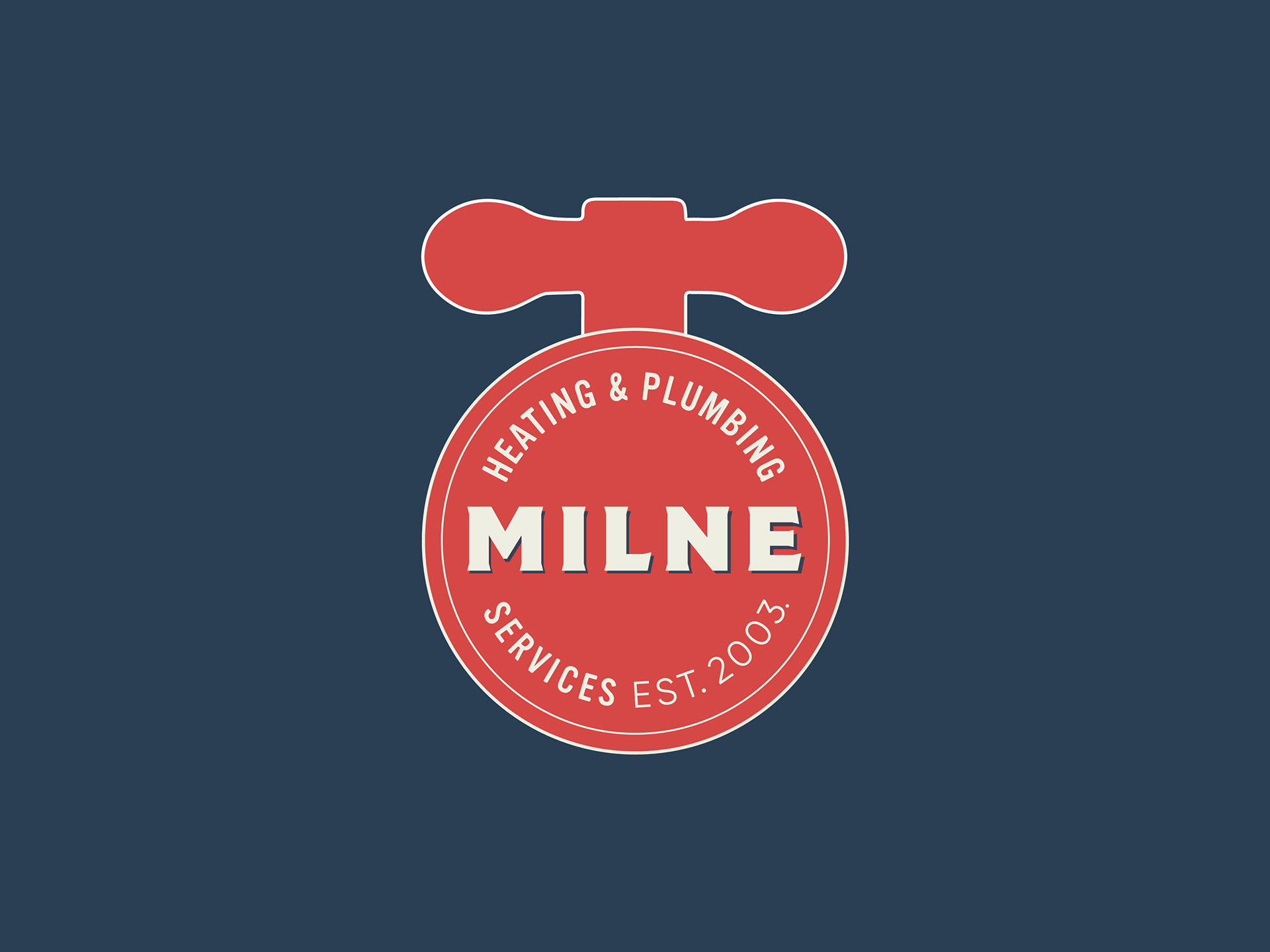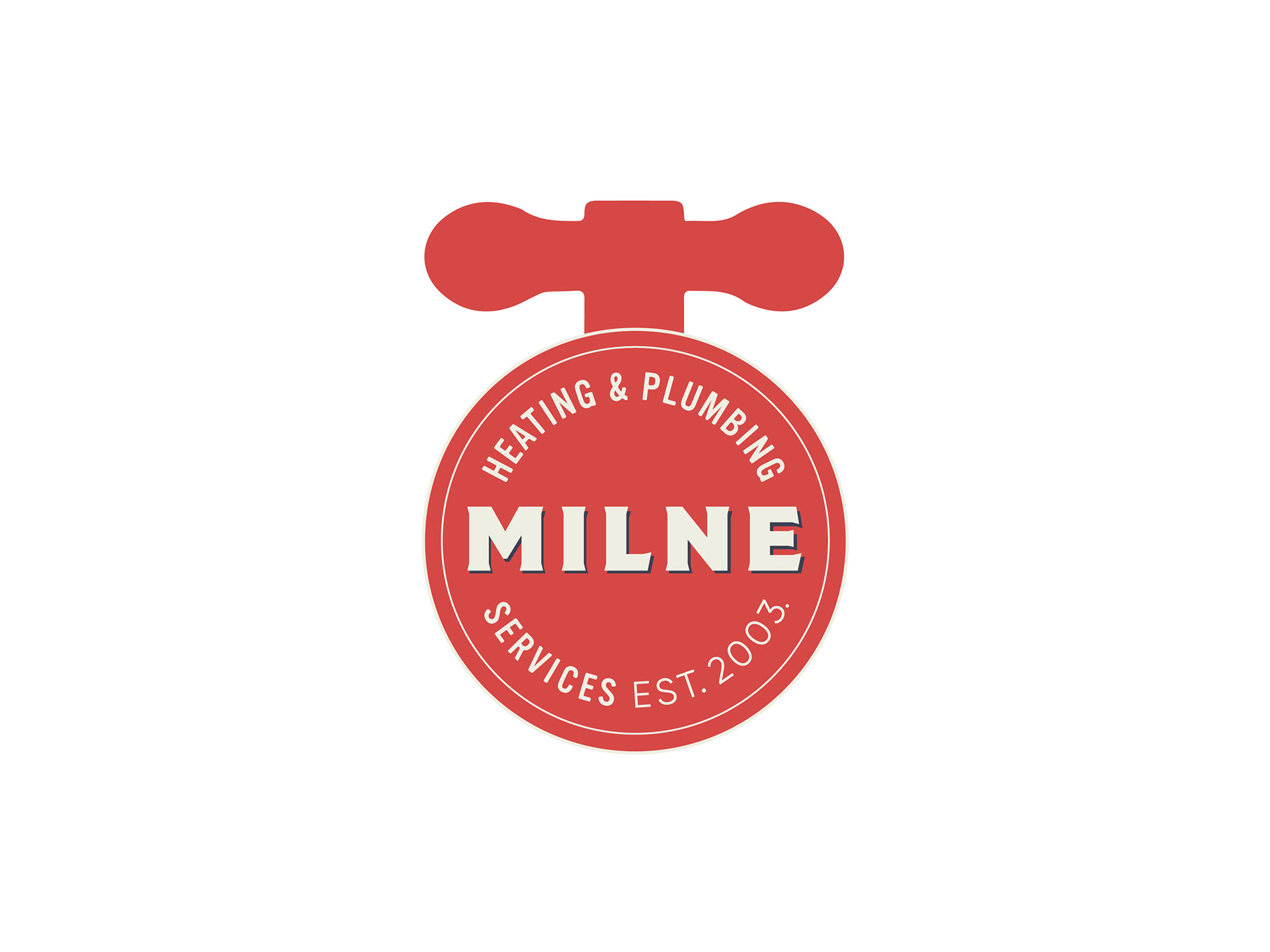 Kevin and Natasha wanted the logo to be clean, clear and adaptable to work across the teams garments, which were t-shirts and caps. We didn't want the logo to be a go to motif of a flame or tap depicting heating and plumbing as this had already been done multiple times.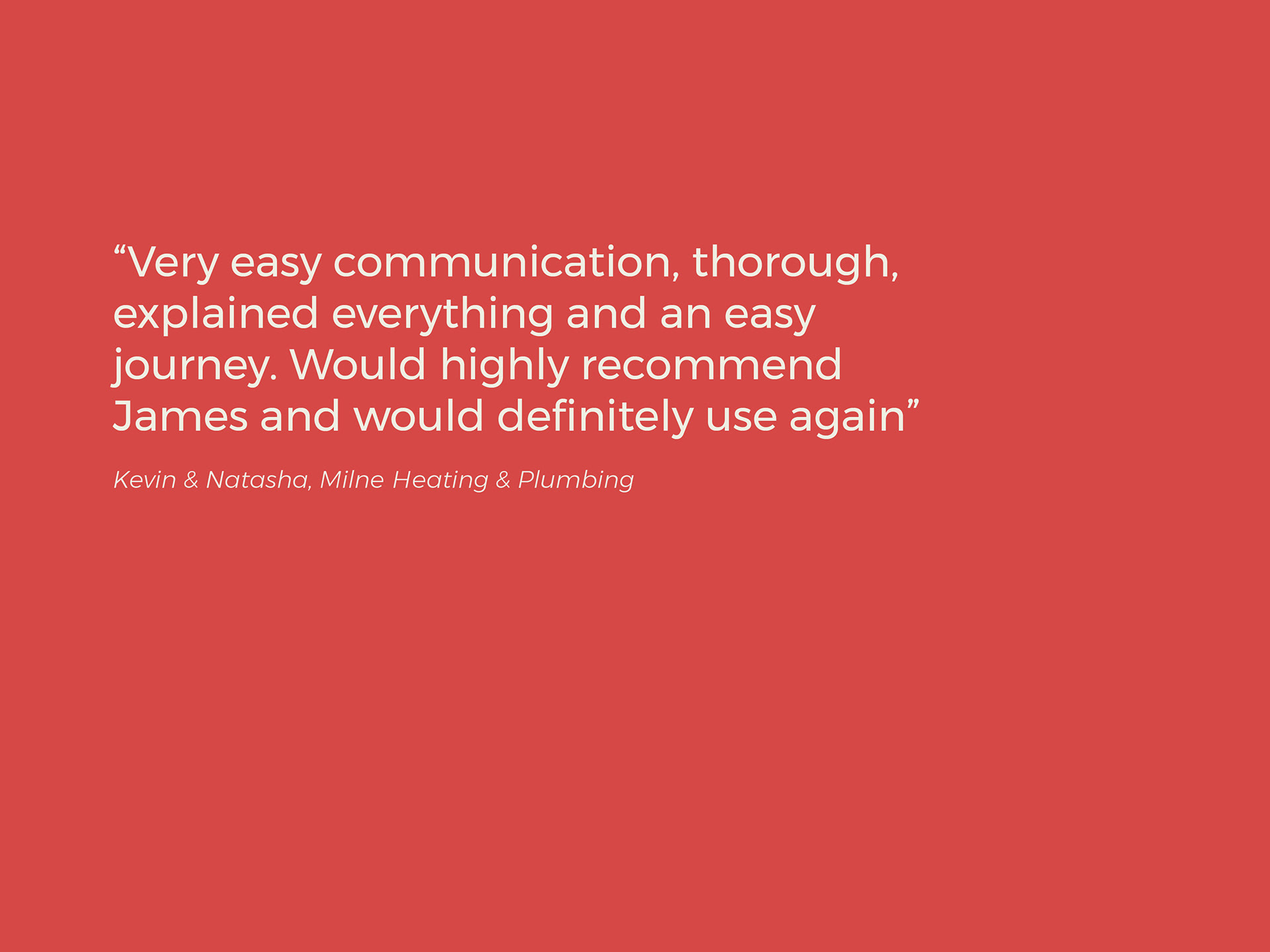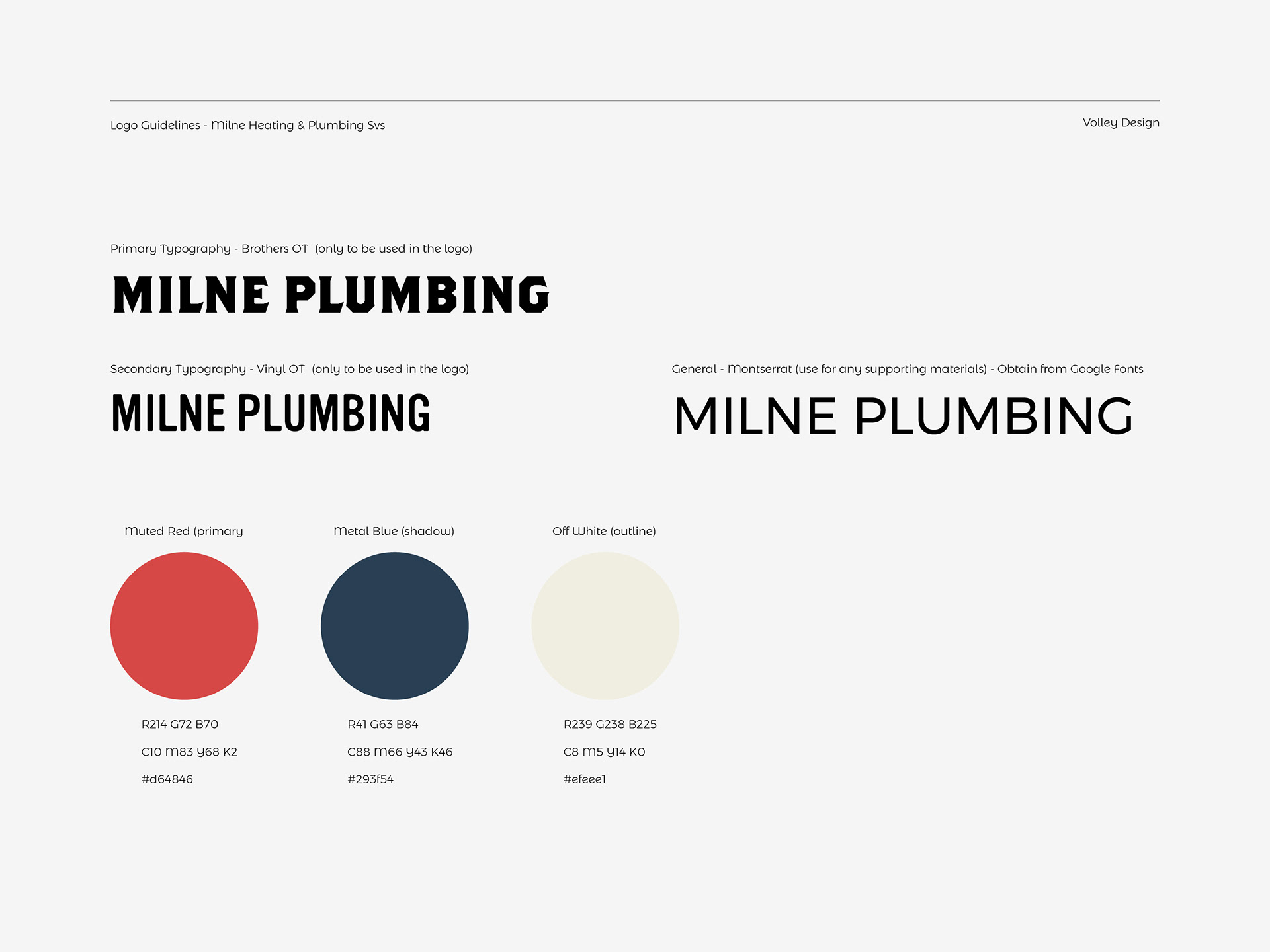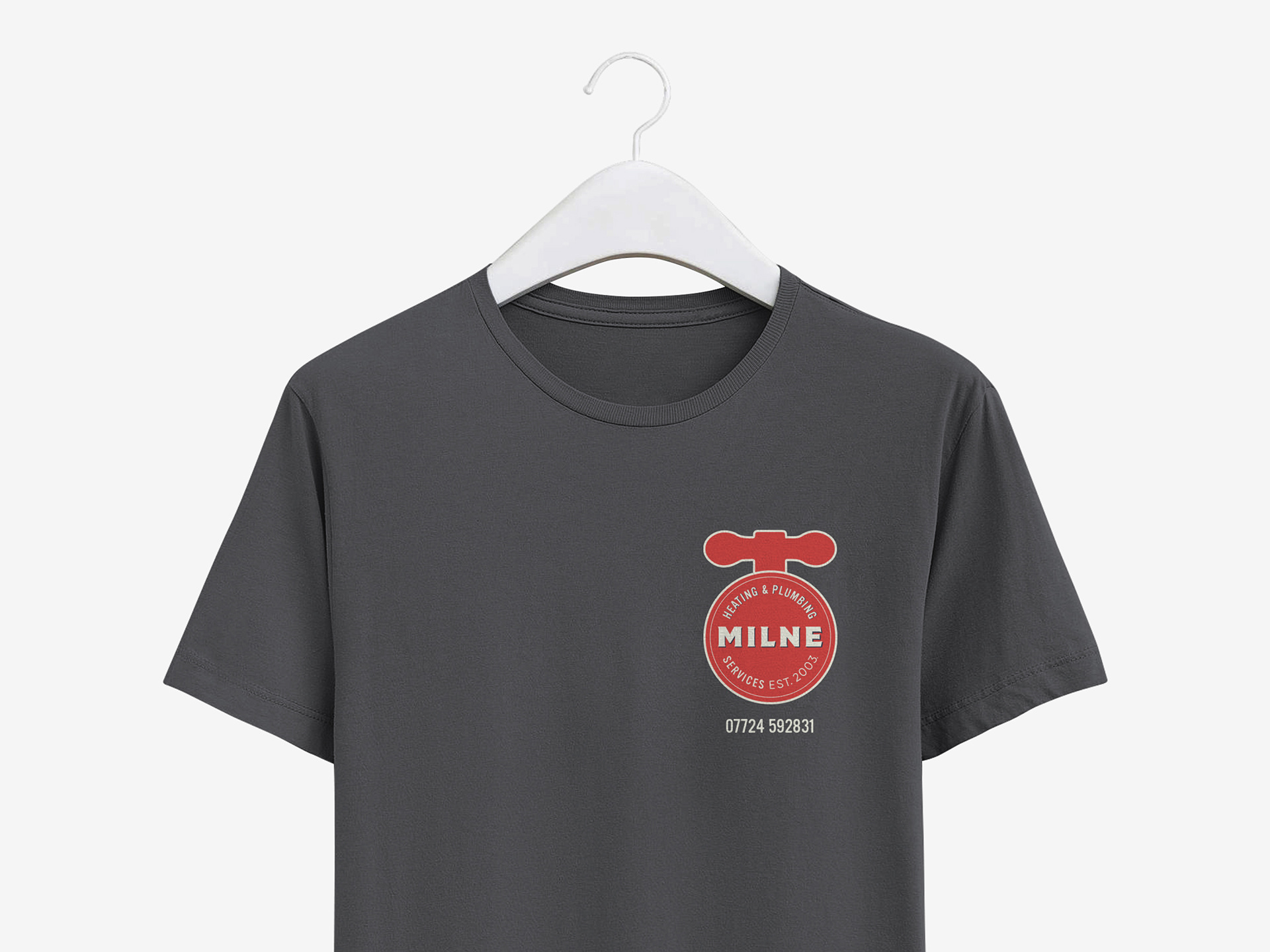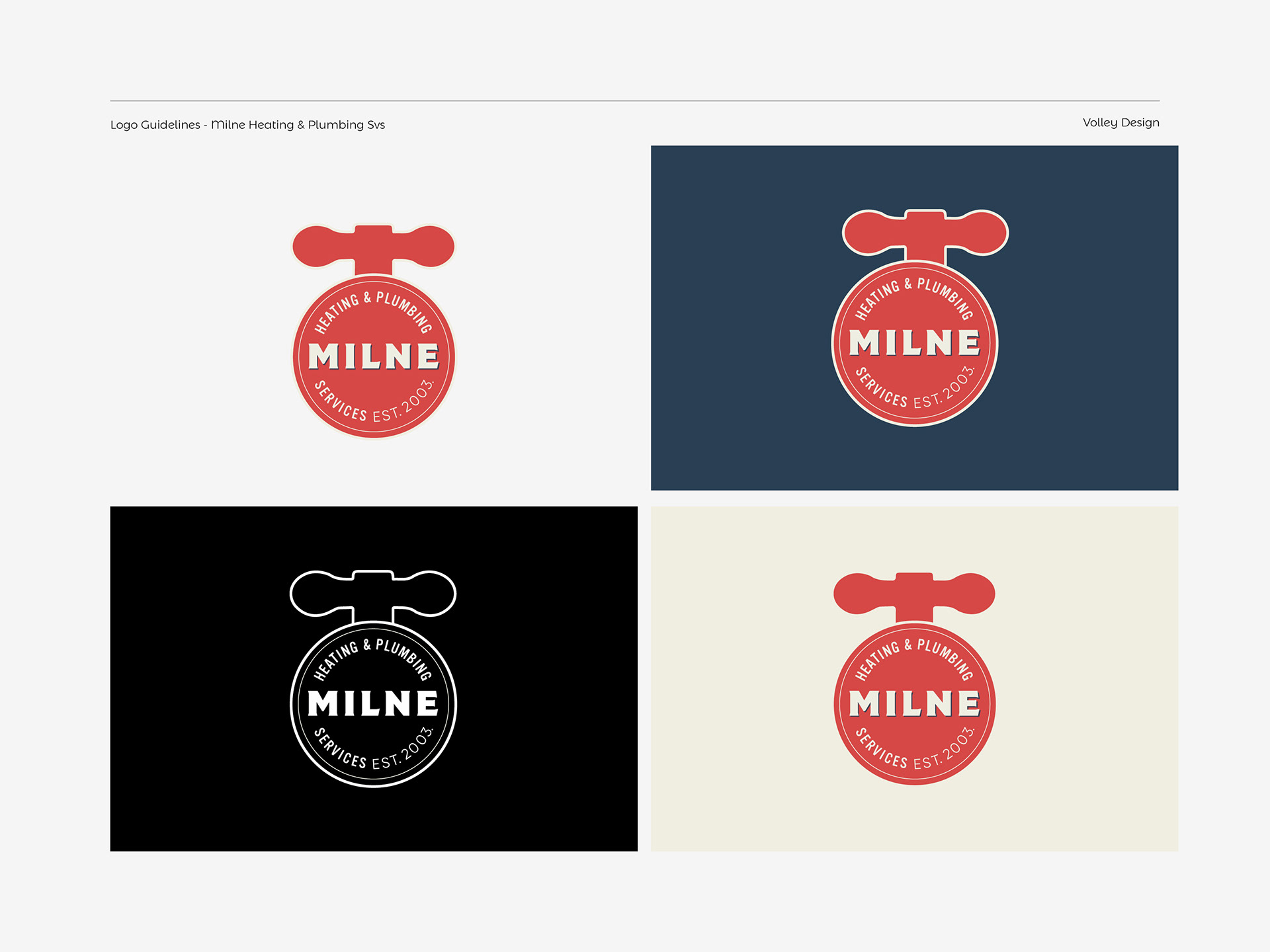 The logo was developed from the circular shape of a plug hole and the outline of a water tap to create an individual shape for Milne Heating & Plumbing. The logo will be applied across t-shirts, caps and for use on social media platforms to promote the business.