Blog post #3 Creative resources from a Freelance Graphic Designer 
Meet talented Illustrator and Designer, Xanthe Simmans. Her bright colours, beautiful digital textures, characters, and creative scenes are one not to miss over on Instagram. With more of us working at home its easy to get down and force yourself to 'create'. Xanthe has created an awesome creative comic on Instagram sharing the important message that it's ok to not always be 'creating'. It's ok to chill out and just watch TV. See a snippet of the comic below. You can see the full comic over on Xanthe's Instagram.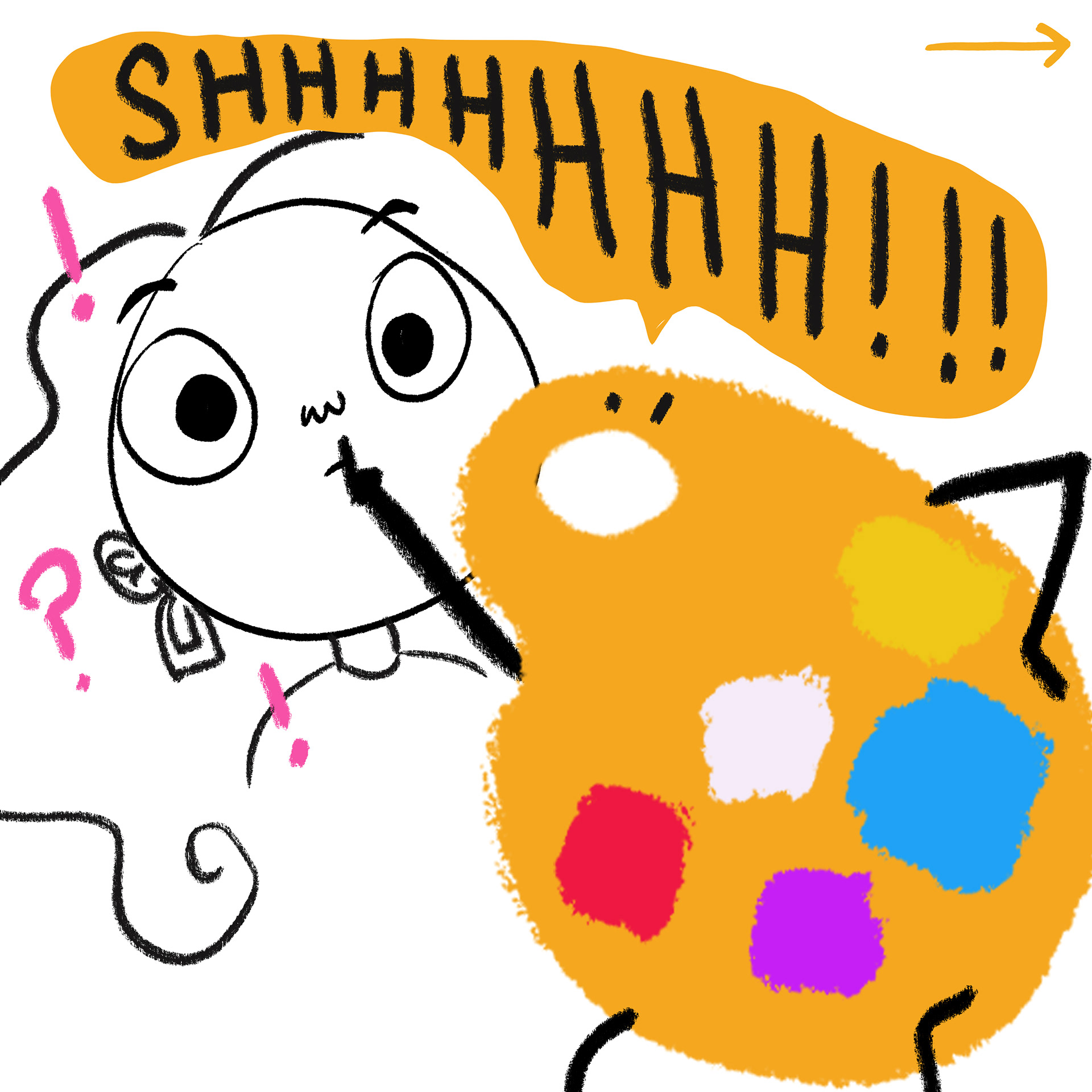 Frome based Illustrator Donna Sarah is drawing different peoples activities while we all isolate. From Spoon carving, being a new dad, dancing and Yoga. Go and check out the host of activities Donna has been illustrating over on her Instagram.

Flatpack Festival is coming right to your home for this years 2020 festival.

"
Flatpack is a mobile arts organisation which exists to show amazing work, bring people together and develop new ideas." Be sure to check out the festival user's guide for the full programme, live event dates and how to get involved. 
Digital Artist Gal Shir has created Pose, a web app allowing you to design characters exactly how you want and bring them to life using simple guidelines on your favourite design apps.
Netflix's Art & Design series is now FREE on Youtube. If you are looking for a new series to watch I would highly recommend watching this. There are episodes featuring the likes of Paula Scher, Bjarke Ingles & Olafur Eliasson.
​​​​​​​
ID & Arts Thread are joining forces to launch a new global graduate showcase. Open to art and design students graduating in any discipline, located anywhere in the world. The global design graduate show 2020 gives you the chance to share your work with the world. Keep up with the developments and news on how to take part here.
​​​​​​​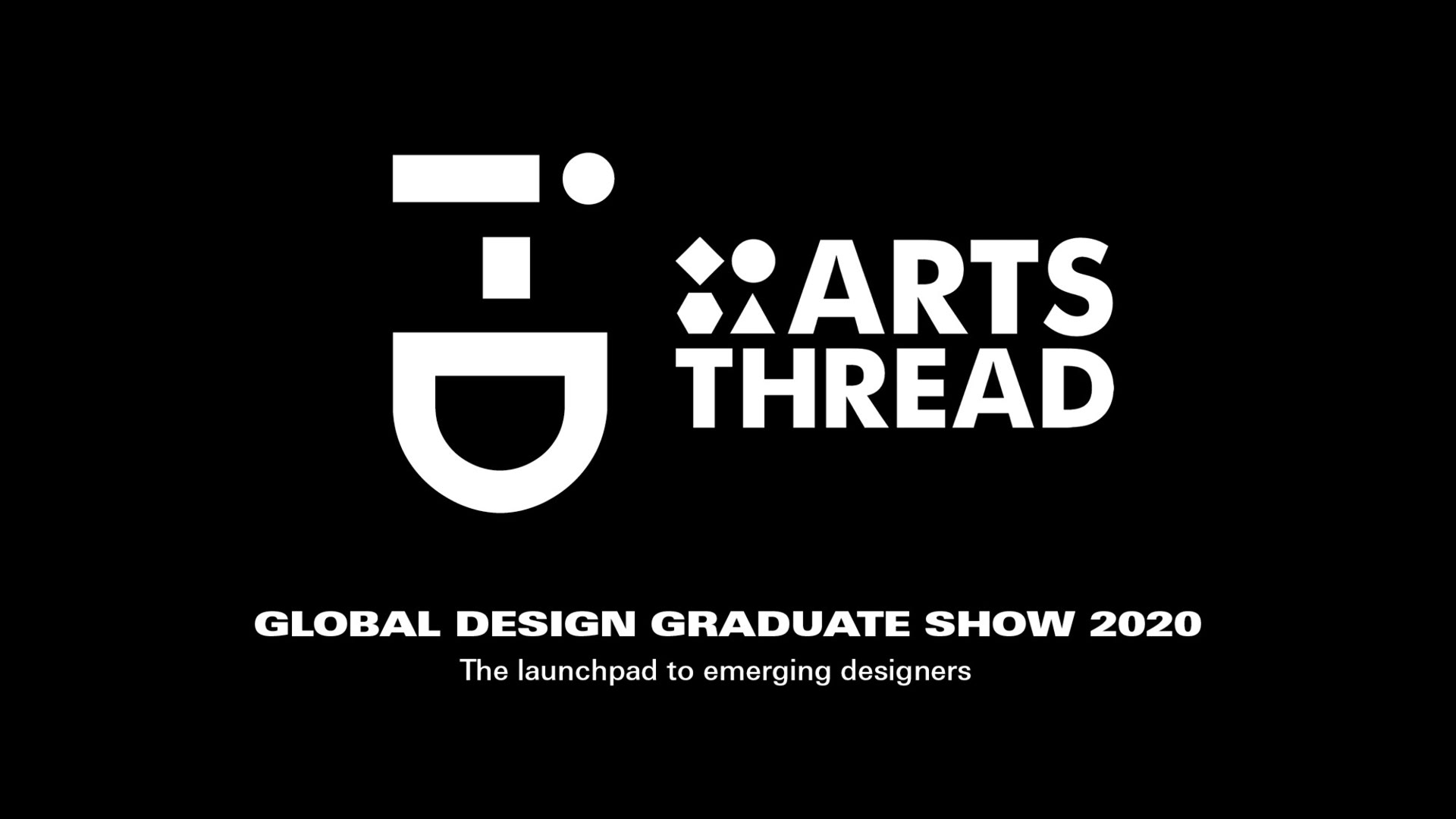 Messums Museum have launched their latest exhibition online. The talented Charles Poulsen, has 8 works on show which are not to be missed. You can also find other virtual tours on their website here, I would highly recommend checking out the Modern British Female Designers exhibition, for a splash of colour.
Robyn Frost and Victoria Rosselli are turning your windows into beautifully crafted typographic postcards. Submit your view over on their twitter and see your view transform into a picture postcard design. A pick me up we all need in these times.
BA1 Radio has a brand new show , Creative Champions, Thursdays at 11am with Luke Taylor.  Showcasing Bath's creative sector. Add this one to your calendar to keep up with the latest creative news happening in the area.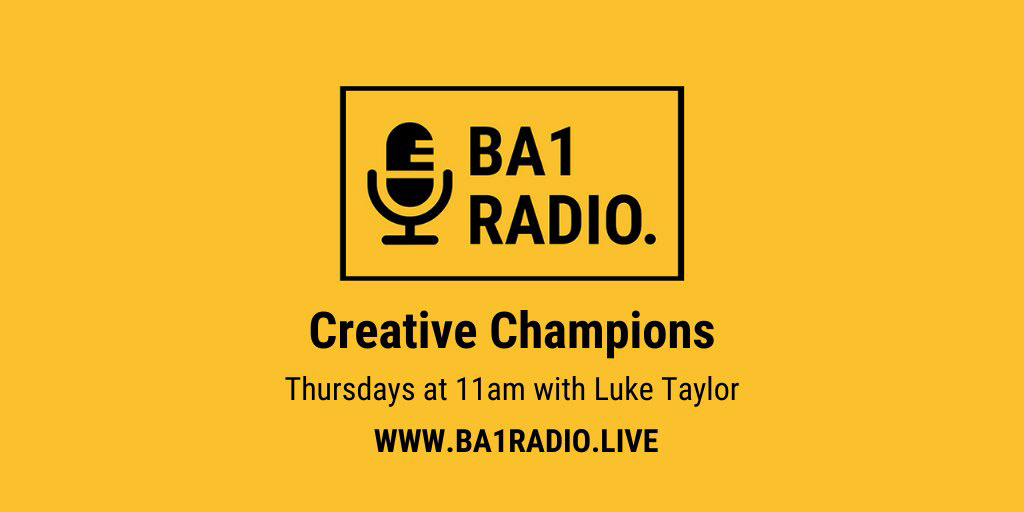 The fantastic craftastic Makery have put together a FREE scrubs pattern for you to create your own scrubs for the amazing front line workers at the NHS. A simple pattern which doesn't require printing or purchase. Check out their website where you can find out all the info on this amazing project. Go The Makery!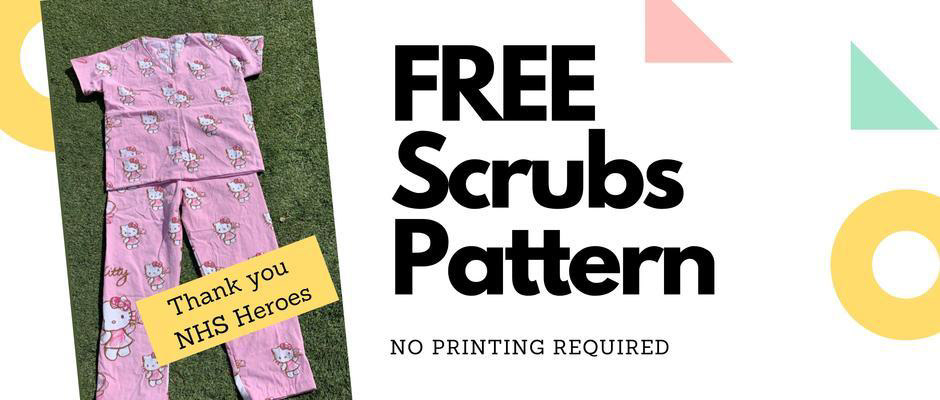 Another

 procrastination game incoming... Taking a break from your work? Check out this Adobe colour game which requires you to remember which swatches flash. Levels go up and so does the difficulty. Let me know how you get on.
Bath Festival are putting on a virtual quiz on the 1st May, to help raise vital funds for the Bath Festival. A quiz suitable for everyone with topics including literature, music, kids books and festival. To enter make a minimum £3 donation here and then email 
stephanie.massie@bathfestivals.org.uk
 to enter your team.
Get stuck into this striking gradient puzzle. One to keep you going when you need some rest from the screen. And when its complete you can frame it and admire the artwork.
​​​​​​​